---
Hosted NotArt Sites:

Extra High Quality Art, and some words:







The gift of music...



...is like the gift of feathers, or the gift of electricity, intended to be both shared and enjoyed by all.



Ever wonder what
Mega Man is?


He's an
Engine of Destruction!
---
The Dialysis
(or, how to Interpret Dually.)
by Luke Meeken and Rob Schultz
---
The Dialysis is now available for purchase!
That's right, now you can get your very own copy of The Dialysis, in exchange for American dollars! This is the perfect gift for those Duo Interp'ers in your life who always seem to get themselves disqualified from tournaments at the most inconvenient of times.
So what do you get for your hard-earned cash?
The original script, as performed by the authors at the actual forensics competitions, complete with examples for the improv bits.

"Your guide to WOOSHING like a professional"

"Teach your dog to play dead!"

Helpful wire binding, to keep your book open while you gesture and act out the script like a madman!
And coming soon!
Actual ballots with the comments of actual confused judges!

Variant versions of the script!

An Art!

Surprises too not-yet-conceived-of to even mention here!
---
At the present, you can opt to purchase one of three variants of The Dialysis. Future editions are expected however, to include all of the following and more!


The Teflon!

By purchasing one of these, we wholeheartedly encourage you to use any of the three, you could even try one each week and see what you like best. We recommend purchasing the Original, in order that you might enjoy the entire piece as it was intended, and in order to give you the most freedom in cuttings, especially if your league allows or encourages you to form your own transitions between scripted segments. However, if economy is on your mind, we might suggest the Teflon, which is a streamlined, stripped-down cutting of the piece. Don't let the smaller page count let you think that it costs any less though, it's not THAT kind of economy we're talking about here.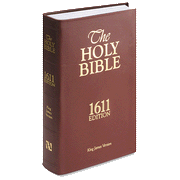 (actual copy of script may differ from above picture)
---
At this time, copies of The Dialysis are an approximately 30-page volume, measuring 5.5x8.5", set and bound by hand by one of the authors.
Each copy is $10. That's ten (10) United States Dollars. Copies must be purchased in multiples of two, because each performer should have their own script. One additional 'coach's copy' may also be added to any order. Buyer is also responsible for the cost of shipping, any shipping they desire, to anywhere in the United States of America.
At present, the only method of ordering is by informing us via e-mail at
theLarch AT notArt DOT org.
The only presently accepted form of payment is paypal, which will provide you with the receipts you just might need to prove the legitimacy of your purchase to all of your jealous rivals. The address for paypal is the same as the contact address:
theLarch AT notArt DOT org.